[av_layerslider id=59'][av_heading tag=h3' padding=10' heading=Gustafsson & Sjgren (GoS) Introduces Sarek And, Surprisingly, A First Ladies Watch color= style= custom_font= size= subheading_active= subheading_size=15' custom_class=][/av_heading][av_textblock size= font_color= color=] by Elizabeth Doerr [/av_textblock][av_textblock size= font_color= color=] Back at Baselworld 2016, the duo known as Gustafsson & Sjgren (GoS) surprised me with a new watch named Sarek. Its most obvious element is, of course, its beautiful dial made of Damascus steel a material I happen to be quite partial to.The Gustafsson & Sjgren (GoS) Sarek prototype as seen at Baselworld 2016As I wrote in our teams 2016 post-Baselworld round table, after I was finished being wowed by yet another version of Johan Gustafssons gorgeous damascened steel on the prototype, the element of Sarek that surprised me to my core was its price: at $7,800, the duo had managed to bring this particular model into the realm of something approaching affordable for the average wearer of luxury watches.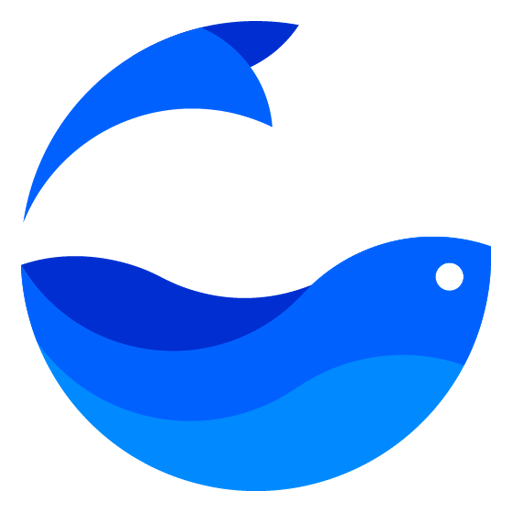 An example of a beautiful Damascus steel Sarek dial hand-forged and tempered by GoSs Johan GustafssonJohan has a unique ability to extract natural vibrant colors from his hand-forged steel, which we use in the Sarek to the fullest, Swedish watchmaker Patrik Sjgren explains.Colors of tempered steel (photo courtesy Zaereth)SarekThis is probably why the pair decided to outfit Sarek, which is named for the most famous national park in Sweden, with the largest Damascus steel dial the boutique brand has released to date.The Sarek National Park in Sweden, which inspired the dial of the GoS SarekIn contrast to the pre-production prototype seen at Baselworld 2016, the finalized version of Sarek now ready for release features several subtle new elements with design inspired by Swedens Viking past.
An ancient Viking sword hilt provided the inspiration for the shape of the crown on the GoS SarekWith slightly more curvature and chamfer, both the chapter ring and stainless steel case draw inspiration from Viking bracelets and brooches. The new crowns shape resembles that of a Viking sword hilt, while its recessed stem protects it more than ever from shocks and side impacts.The new GoS hands are high-polished in a Dauphine finish with a center ridge bearing a closer resemblance to the Viking arrow and spear heads that inspired us when we created our first GoS hands, Sjgren continues.
Gustafsson & Sjgren (GoS) Sarek on the wristAnd the strap is made of moose leather specially worked to shrink its grain. Moose leather is known to be very durable, and the treatment adds a nice luster to the highly visible grain, says Sjgren. As an interesting aside, the Sarek National Park in Swedens Lapland is home to the largest moose in Europe.
The transparent case back of the GoS Sarek reveals the Soprod A10 automatic caliber with a unique triskele rotorThat dialSurely few arent moved at least a little when viewing the Damascus steel dials that Gustafsson creates. For me, that dial is pure emotion.Gustafsson began forging his own blades in 1994, and the style that he has evolved over the past two decades mainly comprises hand-forged, pattern-welded steel.

The Gustafsson & Sjgren (GoS) Sarek against the background of its namesake Swedish national parkGustafssons major accomplishments include improvements and developments within a technique called Mosaic Damascus. This sees him creating detailed, abstract patterns by forging metal plates of different steel types together into one solid piece.The Sarek dial is created from 164 layers of steel.
The unusual coloring is partially achieved by tempering (controlled heating and cooling) the steel until the desired colors display. Gustafsson makes each dial completely by hand in his Swedish forge, and each is unique in pattern and color.GoS offers clients a selection of dial choices when ordering the Sarek model; coloring alternatives may also be orderedGoS also offers customization in a way that few watchmakers even independent watchmakers can do: when a client orders a Sarek directly from the workshop, he or she is presented with a selection of dials.
Additionally, he or she may request coloring alternatives as desired. For the ladiesIve been working with the details on our Ladies Sarek, Sjgren proudly explains. I wanted to increase the amount of displayed dial, therefore opening up the indexes.
Ive also added a slight angle to the case interior, which adds more light to and reflections from the Damascus steel indexes. The Gustafsson & Sjgren (GoS) Sarek is now also available in a ladies version that is not only smaller, but also offers a few different design elementsScrewed spring bars securing the strap is one new element, while the single lug on each side of the case gives this watch a different feel that the mens version does not have.Speaking of the strap, the Sarek Ladies is available on the same moose leather found on the mens version or optionally with a high-quality calfskin strap in a choice of pastel color which I think goes particularly well with the warm color scheme of the colorful Damascus steel dial.
The Gustafsson & Sjgren (GoS) Sarek Ladies watch comes on a choice of moose strap or a variety of pastel-colored calfskin strapsIve been surprised by the fact that, with a few exceptions, hardly any independent watchmakers offer ladies watches, Sjgren explains his approach. We have had occasional inquiries for a ladies watch almost from the very beginning of GoS. However, while Johan and I have freedom and artistic control, we also have limited development resources.
Ive felt that our design language [up to now] would have been difficult to evolve into what Id like to see in a ladies watch, and just doing a smaller Nordic Seasons would not be something Id like to do, Sjgren continues in his usual pragmatic manner. Ancient Viking jewelry inspired GoS watchmaker Patrik Sjgren to some of the design details on the Sarek LadiesA hoard of Viking jewelry found in EnglandSjgren also explains that he has more recently experienced real demand for a dedicated ladies watch. We developed a lot of new design features for the Sarek watch; I also felt that we now had something better suited to be evolved into a ladies watch.
So, I already had some ideas when we received requests for a ladies Sarek. And the result is magnificent . .
. but then I never expected anything less. For more information, please visit goswatches.
com/sarek. Quick Facts Sarek Case: 43 x 10. 5 mm, stainless steel Dial: 164-layer Damascus steel forged by Johan Gustafsson and tempered to color; each dial is unique in pattern and color Movement: automatic Soprod A10 caliber with GoS triskele rotor Functions: hours, minutes Price: $7,800 plus applicable tax Remark: five-year guaranteeQuick Facts Sarek Ladies Case: 31.
5 x 9 mm, stainless steel Dial: 164-layer Damascus steel forged by Johan Gustafsson and tempered to color; each dial is unique in pattern and color Movement: automatic Soprod A10 caliber with GoS triskele rotor Functions: hours, minutes Price: $7,800 plus applicable tax Remark: five-year guarantee [/av_textblock][av_comments_list]